I am attending a small family wedding in Croatia this year, and didn't know what to wear as I wasn't sure of what the dress code is or what the weather would be like in late September.
My biggest thing is I want to be comfortable, but I also want to look nice. After a lot of looking around and trying on endless dresses I came across this beautiful dress in Oasis and luckily enough its on sale.
This pretty Organza Midi Dress, is reduced to €71 from €102. The petals are digital inspired and complimented by a contrasting white detail. I am really happy with the fit because it's comfortable and effortless chic.
Editor's Tip
Even though the dress is midi, this depends on your height. As I am 5'3 the dress falls a little longer on me, however I am very happy with how it looks. Another great quality about this stunning gown is that it skims over the tummy area and shows off your curves.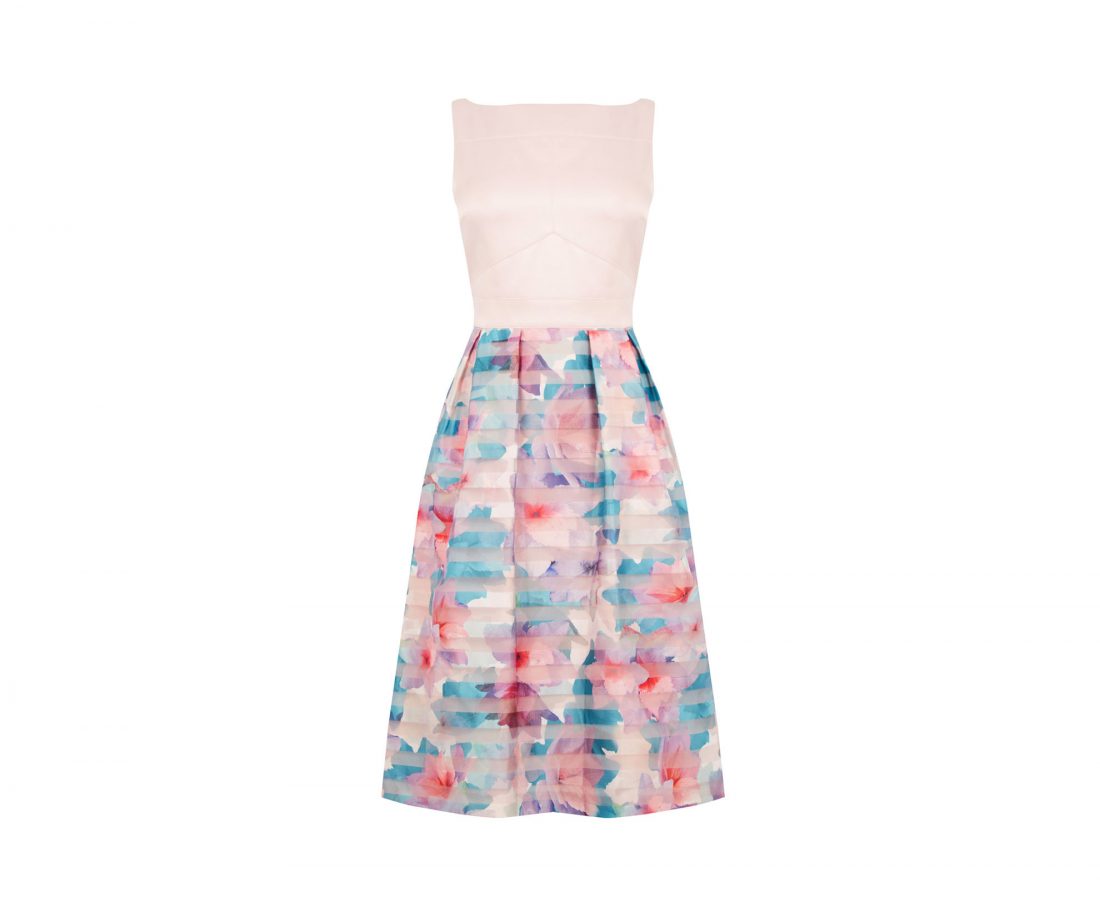 Finding heels to go with this dress was difficult.  I wanted something that had a low heel and open toe. I finally came across these beautiful Emila Jeweled Strappy Heels for €79.99 in Coast, St Stephens Green.  The heels are so elegant and flattering. The shimmering 'princess shoes' are quite narrow on the foot, so maybe you might have to go up a size.
There is extra padding in the sole of the shoe to give that bit of extra protection.
Editor's Tip
I would recommend trying the heels on at the end of the day to see how your feet feel as this will be a good indication on how comfortable they will be after a long day.
 Total  Outfit Cost €150.99