Since launching in stores worldwide several years ago. Chloé De Parfum has and remains one of the most popular fragrances to buy.
The fresh and feminine scent has a mix of powdery notes with hints of peony and comes in a signature bow bottle.
I like the floral rose tones, it's a perfect fragrance for summer. The neutral scent will suit most skin types and if you're a fan of Jlo Glow you'll really like this.
Chloé is available to buy in pharmacies and department stores nationwide. I have seen a bottle on the Arnotts website for €112.14 for 75ml.
However, if you're looking for a Chloé dupe that smells similar for a fraction of the price we found the perfect scent from Zara.
ZARA POWDERY MAGNOLIA
Always on the hunt for designer dupes that are good value for money. I decided to try out a bottle myself and see how it compares to Chloé.
The first spray of the powdery Magnolia smells very similar to Chloé and it would be difficult to know the difference.
The main difference for me is that the Zara scent does not seem to last as long as Chloé, I had to reapply powdery magnolia more often throughout the day.
This could be down to my personal preference and how the scent reacts to my skin.
Is Powdery Magnolia a good dupe for Chloé and should I buy it again?
Overall I like this spray and I will buy it again in the future.
For the money, you really can't go wrong, but if you love Chloé and can't see yourself trading I recommend sampling Powdery Magnolia the next time you visit a Zara store.
That way if you like it you can buy a bottle and use it for when you're in-between Chloé.
Have you tried Powdery Magnolia yet? Please feel free to get in touch and let us know your thoughts.
Zara Powdery Magnolia €12.99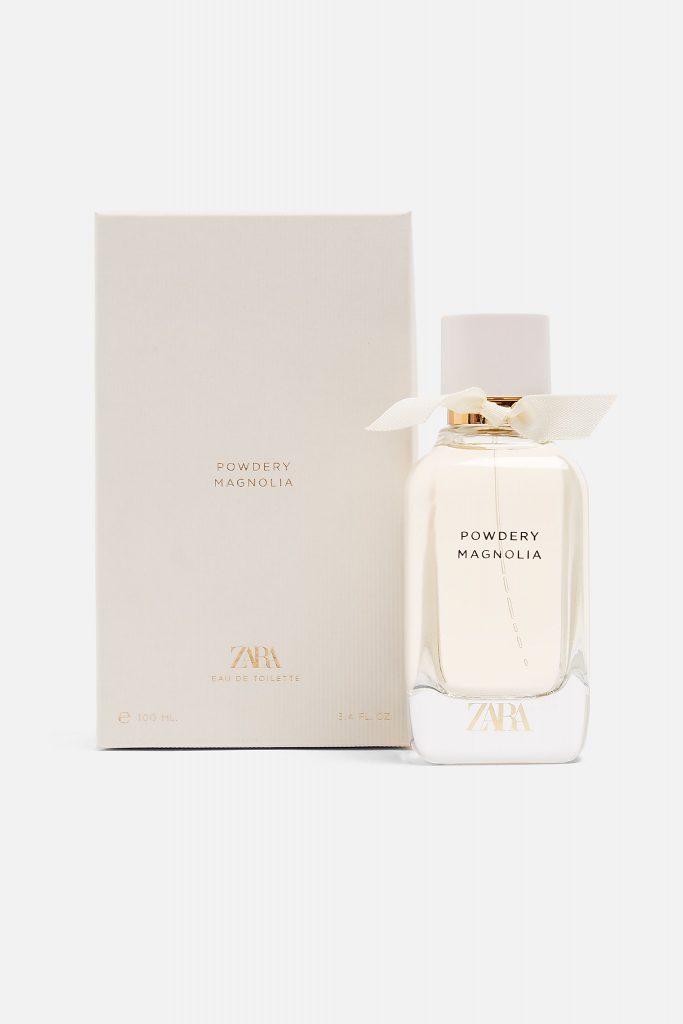 Chloé Ea De Parfum €112.14

Important to note
As always Irish Consumer has not been paid or given any free bottles of any of the fragrances mentioned. These are scents I like and want to share with you our readers.