Skims is a shapewear and loungewear brand created by Kim Kardashian West. The brand promises to lift, tone, and sculpt your body to create a streamlined silhouette.
The material is lightweight, breathable contouring the body, and vows to give you an hourglass figure.
So does Kim Kardashian's brand live up to the hype and how easy is it to buy in Ireland?
Skims are only available to buy through their online store and in selected Nordstrom stores in the US and both companies deliver to Ireland.
However, beware of taxes and delivery charges make sure you know how much it's going to cost before you buy.
Delivery normally takes up to 4 weeks to ship.
Stand out in the Skims collection
Half leg sculpted two-piece is one of my top picks from the range.
The soft buttery material is seamless, skin-tight, and offers a comfortable solution for wearing high slit dresses and skirts.
The range is diverse and has a sculpting solution option for everyone. I like how stylish the collection is and how form-fitting the pieces are without the feeling you're wearing a girdle.
What are the colours in the shapewear range?
Sand
Mica
Clay
Ochre
Sienna
Umber
Oxide
Cocoa
Onyx
What are the sizes?
XXS/XS
S/M
L/XL
2X/3X
4X/5X
Where can I find out more?
For further information on Skims please log on here for details.
Total Cost
€78.50 including shipping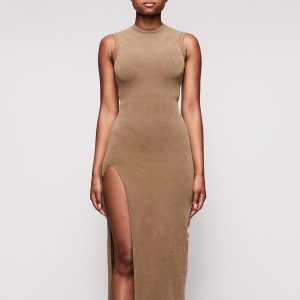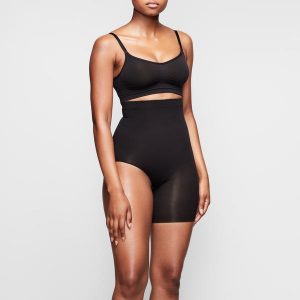 H&M Shapewear Microfiber bra and shaping pants
H&M also have a gorgeous range of shapewear bras and underwear available to buy online. I purchased a couple of sets earlier this week and love how seamless and minimal they are under clothes.
There is no fixing or loosening straps and fasteners. It reduces the bulk that bras can create especially around the back and side areas.
The material is soft and comfortable and made from 80% polyamide and 20% elastane.
The shapewear underwear offers light coverage in four different shades and available in both thong and brief sets of two.
What are the four shades available?
Light brown
Beige
Dark brown
Black
What are the sizes?
XS Petite
Small Petite
Small
Medium
Large
Where can I find out more?
Please visit H&M for further information or alternatively log on here.
Total cost
€29.99 including Free Delivery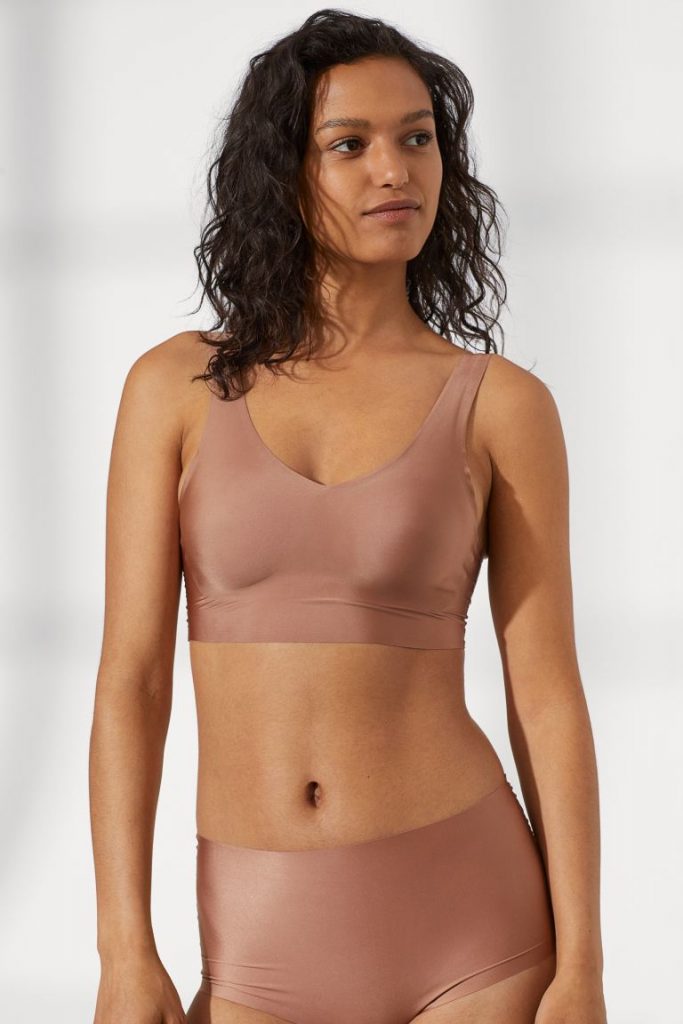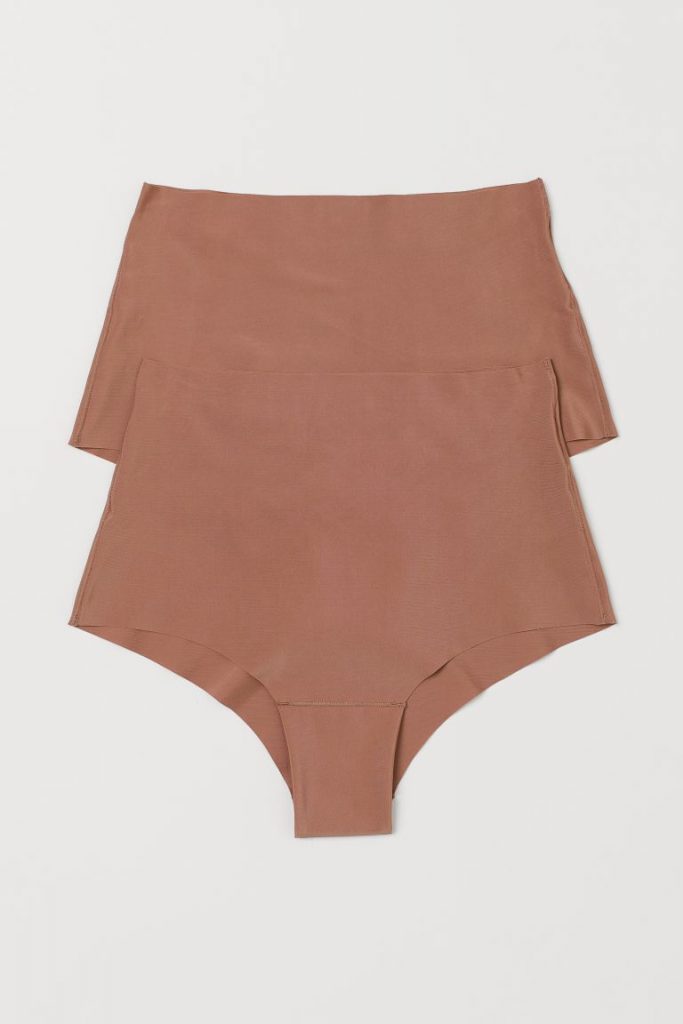 My thoughts on Skims and H&M shapewear.
The half leg sculpted two pieces from Skims has a real wow factor. I love how it offers that extra bit of protection when wearing high slit skirts and dresses. While at the same time not looking like traditional shaping garments.
H&M microfiber bra is probably one of the most comfortable bras I've purchased in a while. I love how seamless it is and how it doesn't bulk up in the back.
It looks great with everything and has good support, wide straps and is reasonably priced.
Overall, I 'd recommend Skims and the H&M shapewear collections for anyone looking for that bit of extra garment support and comfort.