Kiehl's have a good incentive for customers to recycle their empty containers and receive a nice treat in return. This programme is similar to the Back to MAC deal, where customers receive free lipstick for recycling their empty cosmetics.
What progress has the company made so far?
So far, the company have made 82% of their products recyclable from post-consumer containers. They aim to have 11 million more products recyclable by 2025.
How do I get rewards?
Enrol in Kiehl's family reward system to collect points every time you recycle you earn 15 points for every empty bottle you drop in.
For every 150 points, Kiehl's will give you a voucher to use against 1 full-size product of your choice. There is a minimum spend per order. Please check with your local branch for details.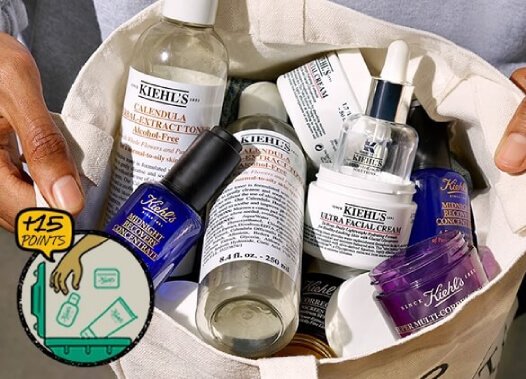 How do I use the online recycling service?
If it's not convenient to visit your local store. Kiehl's have an online recycling service.
Request a label here for organising your free collection.
Organise your products in an envelope or recyclable cardboard box.
You'll receive an email notification about collection dates.
This is a great opportunity for you to treat and pamper yourself with some nice products for cheaper and reducing the amount of rubbish going into the landfill
Where can I find out more?
For more information on Khiel's and to find out how you can be rewarded click here for details.