We are just back from a luxury overnight break in Cliff At Lyons. I was celebrating my birthday and wanted to enjoy some rest and relaxation ahead of the busy festive season.
Already a fan of both Cliff House Hotel in Waterford and the Cliff Townhouse Hotel Dublin. I was really looking forward to visiting the third sister hotel to see how it compares.
Location Location Location
Before visiting Cliff At Lyons, I knew the hotel is very popular for Weddings. The convenient 30 minute drive from Dublin and close proximity to neighboring towns Newcastle, Rathcoole and Saggart is very attractive for grooms and brides to wed, who are looking for an idyllic rural setting, whilst having the convenience of being so close to home.
A feast for all the senses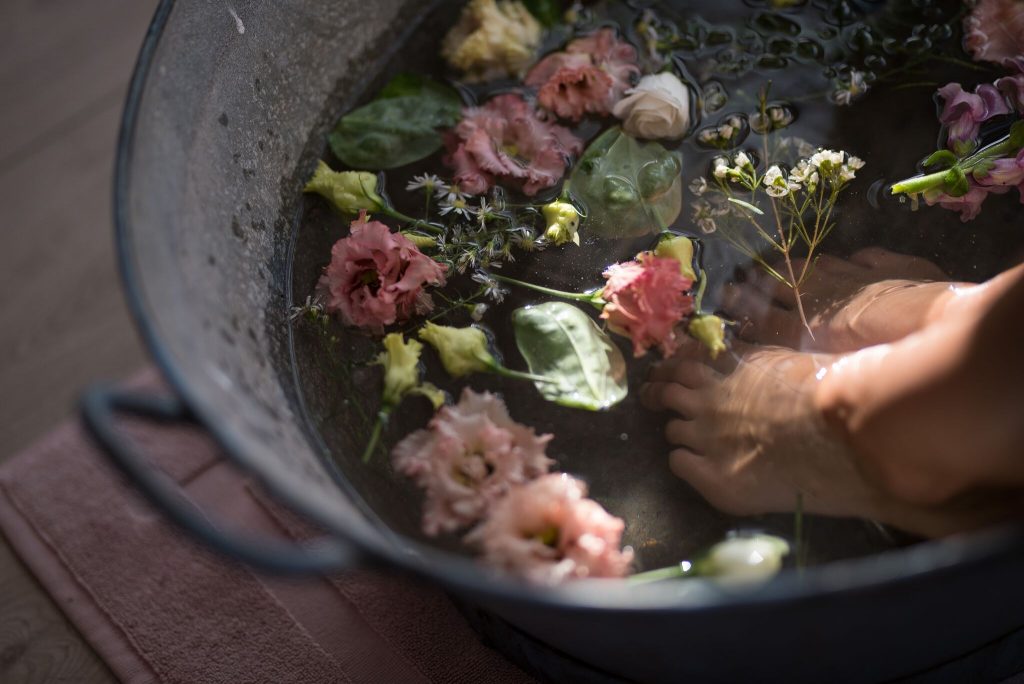 I had the opportunity to visit The Well In The Garden, a spa retreat location on the grounds. The gorgeous retreat is surrounded by stunning gardens, floral walkways and fountains.
I opted for the custom body massage with rosemary and jasmine botanic oils, before my spa treatment began, Irene (therapist) went through my consultation and treated my feet to a luxury soak. Every guest receives this as an extra bonus and it doesn't cut into your treatment time.
I love the relaxation room and the complimentary juice and watermelon slices are a refreshing treat.
Top Tip
Arrive early and try to make a week day appointment if you're free.
Cliff At Lyons – Accommodation
There is a great selection of accommodation options from apartments, rooms and cottages. We stayed in one of the lily pond rooms, overlooking the fountains and gardens. The rooms are beautifully decorated and have all the luxury of modern design but still keeping with the rustic feel of a country side hotel.
Dining & Breakfast
There are two restaurants and a bar for guests to enjoy an after dinner drink.
Trellis is open to both resident and non resident diners and is perfect for having a quick bite to eat. Trellis is very popular with customers who walk in from the grand canal visiting the grave of Arthur Guinness located near by.
Irish Consumer Recommends
Pumpkin Soup with Irish Soda Bread  (menus vary depending on season)
Irish Farm House Cheeses with Crackers and Apple Juice
The Orangery Restaurant is also available to visit in Cliff at Lyons and serves breakfast daily.
Would I Return?
I really enjoyed my visit to Cliff At Lyons and plan to return soon. The grounds are stunning and lovely to walk around and explore. I like how family friendly it is and the choice of accommodation from rooms, apartments and cottages is brilliant especially if you're travelling with groups.
So if you're looking to get away from it all for a couple of hours or an overnight stay I'd recommend a trip to Cliff At Lyons for some down time.
For further information on prices, wedding packages and special offers please log on here for details.