Primark, are celebrating 50 years of fabulous affordable fashion, with Irish blogger and entrepreneur Suzanne Jackson.
As part of the Primark 50th birthday celebrations, 12 influencers were chosen to represent 12 regions.
Suzanne will be featured in the Primark 50 campaign, throughout Irish stores from 9th September and will showcase the latest looks for AW 19 collection.
The style and patterns, of the 1970's play a big influence in this year's AW range. The soft neutral tones of coffee tan, chocolate brown and creamy mocha will compliment all Irish skin tones.
This look modelled by Suzanne is stylish yet comfortable and is perfect for moving on from Summer to Winter wardrobes.
I like the tan Pu leather pants paired with the chunky wide neck jumper. The tailored jacket and mocha coloured trainers are great pieces for creating a capsule wardrobe.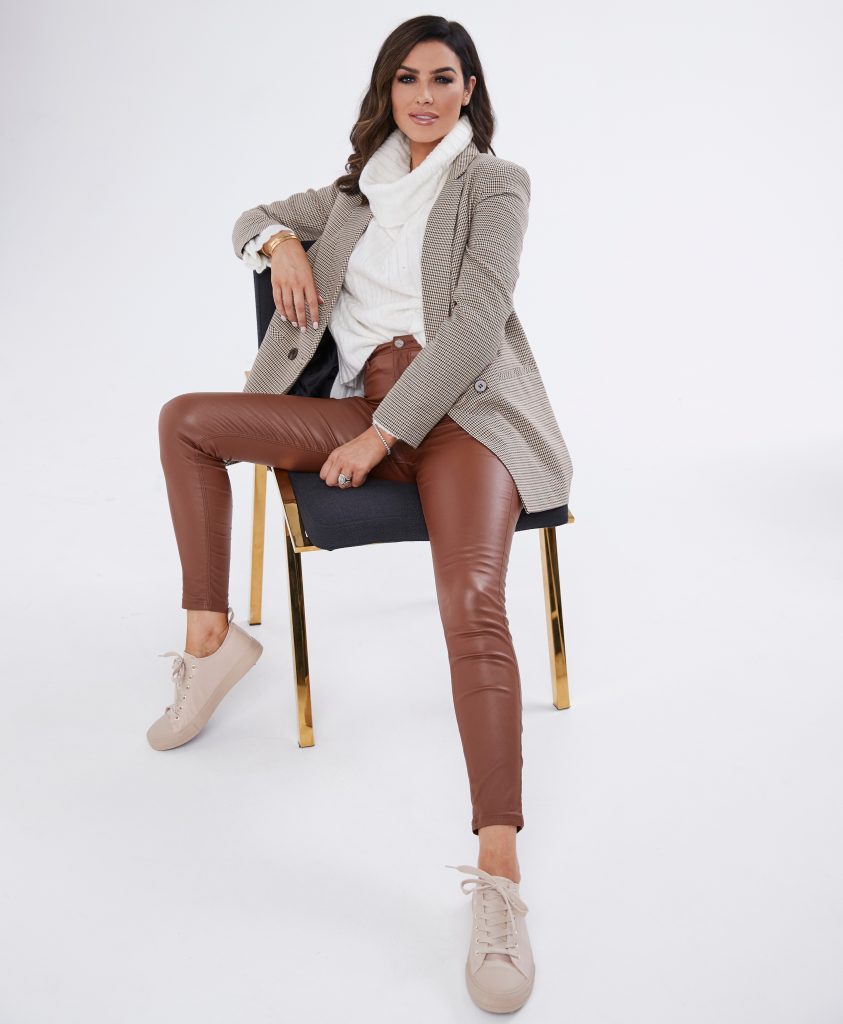 Prices of clothing featured
Tan Pu leather trousers €15
Jacket €25
Jumper €16
Where can I find out more about Primark 50?
The collection includes women's apparel, men's apparel, footwear and accessories.
Prices will range from €10- €40
Available in stores throughout Ireland from September 9th.
For further information on the upcoming Primark 50 range please visit your local branch.