Cliff Style Awards take place on Wednesday 28th December, as part of Leopardstown Christmas Festival. This year promises to be the best yet with a most stylish male category being included for the first time. The prize fund this year is in excess of €10,000, so dress to impress, there are plenty of chances to win!
The fashionable event will be hosted by fashion desingers Sonya Lennon and Brendan Courtney and will be partnering with Cliff At Lyons to select one of Ireland's most fashionable ladies and men. It's one of the most successful race days of the year for Leopardstown with an expected turn out of 17,000 people.
Cliff Style Awards Prize
The most fashionable lady on the day will win a fabulous CLIFF luxury travel package worth over €5,000 which includes a three night stay with bed and breakfast, fine dining experience and spa treatments at the hotel's Cliff At Lyons estate in Co. Kildare and Cliff House Hotel in Ardmore.
Also included is a three night stay at Cliff Townhouse, located on Dublin's St. Stephens Green with breakfast and dinner. The overall male winner will scoop an amazing CLIFF platinum experience which includes one night's bed and breakfast and fine dining at each of the CLIFF hotel properties, worth over €2,000.
There are also four great runner-up prizes for both best dressed male and female including; one night bed and breakfast including dinner at the beautiful Cliff at Lyons, one night bed and breakfast at one of the world's top cliff-side hotels at Cliff House Hotel and amazing spa treatments at The Well in the Garden at Cliff at Lyons.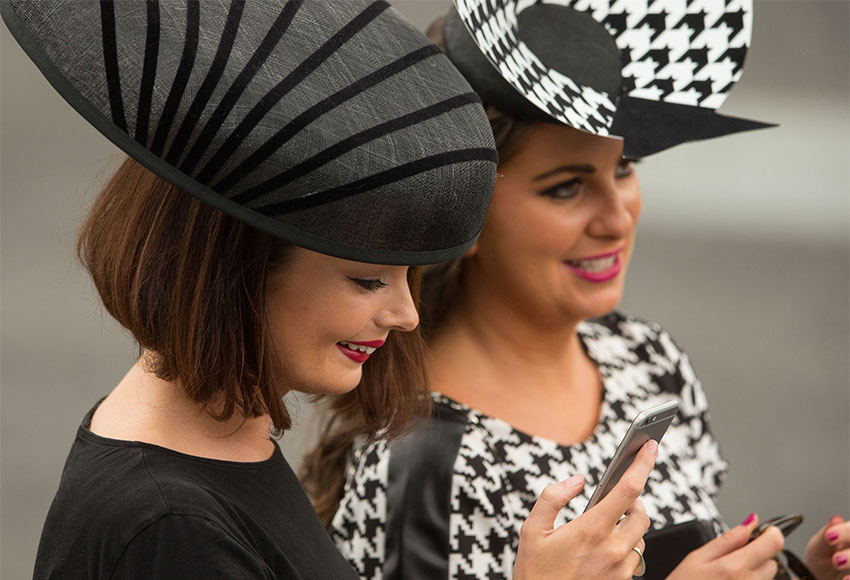 Sonya Lennon
"I'm delighted to be involved in the judging process again this year. Last year's CLIFF Style event was great fun. Winter style is so unique as we are challenged to bring together practical wear with fashion flair. I'm excited to see how both the ladies and gents style their outfits for this very chic Christmas event."
Brendan Courtney
"I'm looking forward to joining the judges in scouting out the most stylish at what is the most fashionable event of the season. I will be particularly interested in how the gents turnout on the day. It's the first year that there has been a male category in this award, so it will be a bench marking occasion for male racing fashion."
Where to find out more information?
Ladies and gentlemen who register on the day are reminded they must present themselves to the CLIFF Style registration desk (located in the Christmas Festival Marquee), where they will be asked to pose for a quick photo and fill out contact information.  This is to ensure judges, won't miss any looks on the day.
For further information please log on here for details.