Hello my name is baby Jake. I am sixteen months old and live in Dublin with my mammy and daddy. I am just back home after spending a week in Pula, Croatia.
We travelled to Pula to see my Uncle David get married. I had so much fun with all my family especially with my cousins Holly and Theo they are so much fun.
The ceremony took place in the Church of St Anthony in Pula, just beside the Arena and afterwards we went back to our villa and had a big party and BBQ.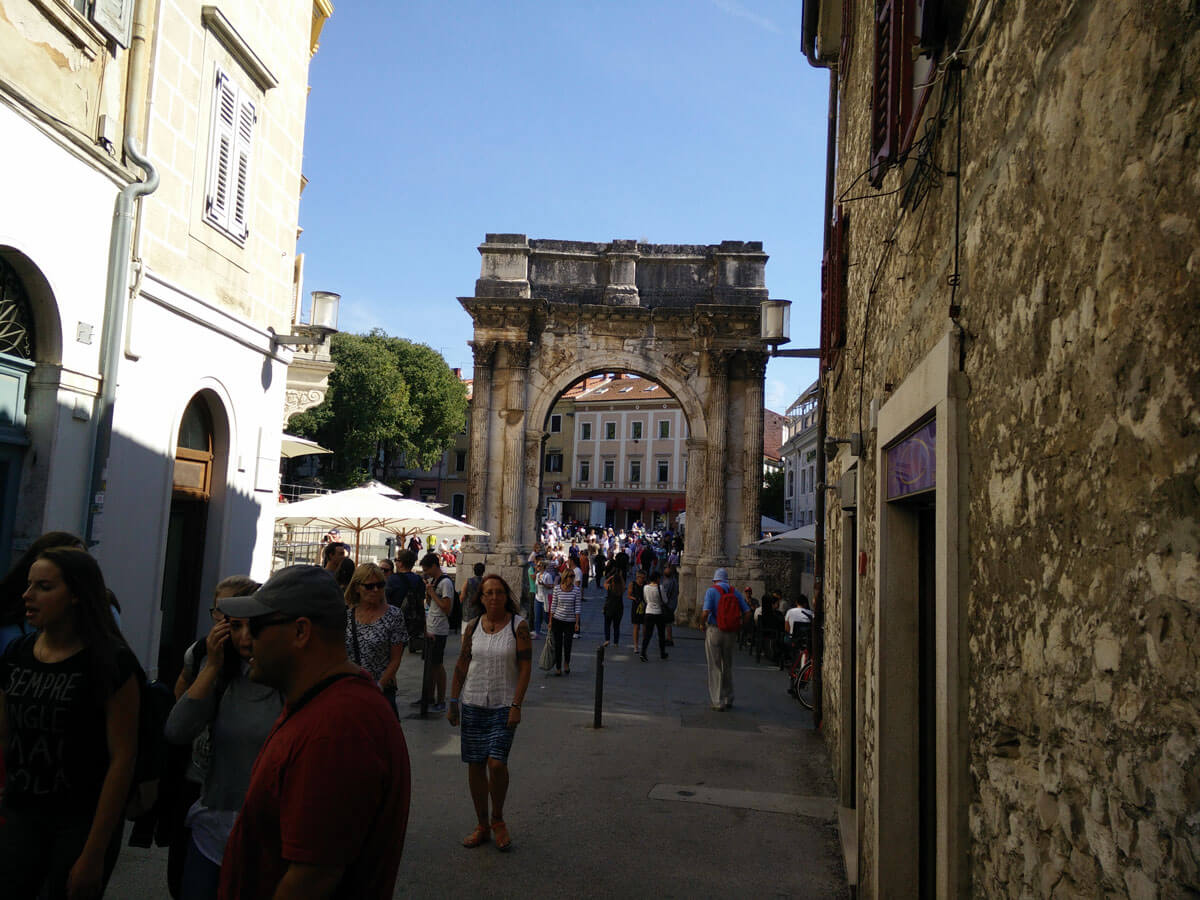 We did so many great things on holidays. I loved splashing my little feet in the sea and eating yummy banana flavoured ice cream in the Gelateria.
One day we went sight seeing with my nanny and granddad, we visited the Roman arena in Pula, it is a ancient building from the middle ages.
We took a stroll around the town and had a bit of lunch. I had a look around the shops with my mammy, she picked up a couple of souvenirs to bring back home to Ireland.
The Irish Connection
Every time I go away with my family there is always something that reminds me of home. When we were walking around, my mammy spotted a bronze statue of James Joyce by Mate Cvrljak in the Ulikis cafe.
James Joyce was an Irish novelist and poet and was one of the most important writers of the 20th century. He travelled to Pula in October 1904 to teach.
I was sad to go home from my vacation because we had fun and I loved spending time with my family and friends. I met so many new people from different countries and a new friend his name is Julek and he lives in Poland with his mammy and daddy.
On our last night just before we had to catch our plane back home to Ireland, we had one last chance to go the beach and see the boats at the marina.
I hope you liked my story about my visit to Pula. I am looking forward to going on my next travelling adventure.
Ciao,
Jake x